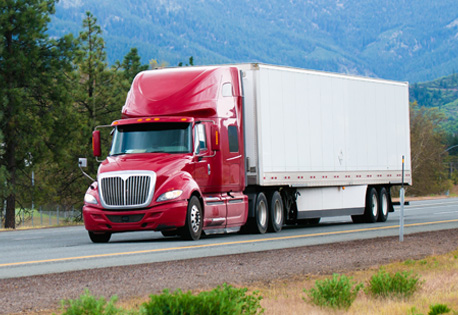 Dry Van Transportation Services
When you need dry van transportation services throughout North America, Canada, and Mexico, we have you covered with more than 14,000 pieces of equipment and over 53,00 contract carriers.
As a Landstar Agent, we provide customers with access to qualified van capacity, including a drop and hook trailer fleet exceeding 8,500 trailers. No need to worry about your freight, we take extra special care by providing blanket wrap and other safety measures to unload your freight at your destination. Have peace of mind knowing that all owner-operators are hazmat certified.
Dry Van Shipping Services -One- Way, Dedicated, or Expedited
We can transport virtually anything:
Clothing and Fabrics
Office Materials
Building Supplies
Bulk Dry Foods
Sporting Equipment
Industrial Goods
Machinery and Parts
Dry Van trailers are one of the lightest modes of freight transportation that allows shippers to increase freight loads and remain within legal weight restrictions.
Dry Van Freight Shipping is one of the most cost-effective freight transportation solutions available.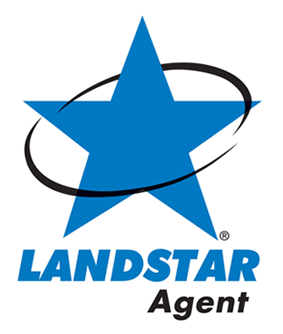 Landstar and the DUV Agency understands the needs of shippers and national customer accounts. We provide fast, on-time door-to-door or ramp-to-ramp service without dropping freight.
Dry Van Transportation – Long or Short Haul
We know that time is money. Whether you require long haul or short-haul truckload service, dedicated fleet, team drivers, flatbed, refrigerated truckload service or multiple stop loading or unloading, we provide committed truckload capacity to handle volume and time critical deliveries.
High-Value/Time-Sensitive Dry Van Freight Shipments
We provide safe, on-time, claim-free capacity at an affordable price. Whether the load requires multiple 53-foot trailers or a single cargo van, we've got you covered for the short or long haul. We serve all major gateways and provide service to Mexico and cross-border solutions in and out of Canada. The DUV agency works 7 days a week to make sure that your loads are delivered in a safe and timely manner to the final destination.
CAPACITY WHEN YOU NEED IT

– Where You Need It

We have the experience you need to determine the best freight moving transportation service. We work with the best and safest carriers – you can count on that.

With access to more than 53,000 truck capacity providers and a variety of equipment options, you cannot go wrong when you choose the Landstar network.
Over 9,000 Dedicated OTR trucks

More than 44,000 Capacity Providers

All Modes of Domestic and Global Transportation
Safest Transportation in North America
With over 25 years of experience and 99% claim free cargo delivery, we are among the lowest in accident rates in the industry. Not only do we have financial stability, we make sure your product is delivered safely and on time.
Our team of business capacity owners (BCO) have the experience of strapping and chaining, tarping and binding. They know the regulations of permit rules for interstate commerce, and the requirements and knowledge for safe and secure shipments. Our experienced carriers are held to the highest safety and professional standards.
Industry Recognition
2017 Top 100 3PL Excellence Awards

2015 Transport 450 World's Largest Specialized Transport

#1 – 2015 Transport 50America's Largest Heavy andSpecialized Transportation

2017 TCA Top 20