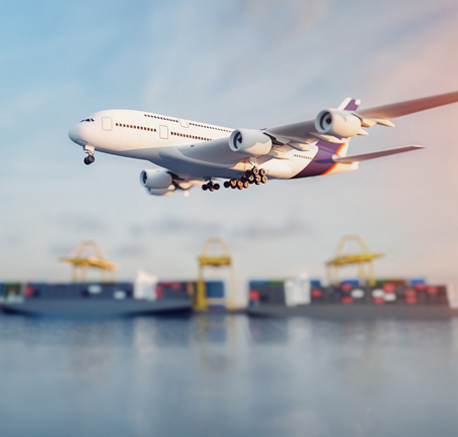 Reliable Air & Ocean Freight Forwarding
As an international freight forwarder, Landstar plays an integral part in the transportation process handling both ocean and air transportation. We arrange the movement of cargo according to the customers' needs and offer supplementary services such as shipment tracing, warehousing and storage, and the preparation of letters of credit. Our freight forwarding services are popular among shippers because we work with numerous air, road, rail, and water transportation companies to find the least expensive and most efficient freight routings possible.
Freight Forwarding Services
Landstar also provides a number of freight forwarding services. At the beginning of the sale, we can provide the exporter with a quotation on:
Freight costs

Port charges

Consular fees

Cost of special documents

Insurance costs

Freight forwarder's fees
At the request of the customer, Landstar can make actual arrangements and provide necessary services for expediting the shipment to its oversees destination. This can include:
Booking space with the carrier
Completing export documentation
Arranging cargo insurance
Advising on foreign import regulations
Providing guidance on packaging, marketing, and labeling
Arranging for products to be packed and containerized at the exporter's
request
Freight Consolidation
Export clearance
Advance arrival notification
Proactive real-time shipment tracking and tracing
Air Freight Forwarding: Landstar's domestic air, international air, and charter air cargo services provide door-to-door service throughout North America and around the world. Air freight forwarding services include pick-up and delivery of cargo in every shape and size including hazardous materials, time-sensitive, perishable commoditites, fragile and high value cargo. Landstar can also ship directly from your origin of choice to your intended final destination without intermediate off -loading or transfers.
Landstar is registered with the International Air Transport Association (IATA) and works with full range of cargo aircraft and carriers at major airports across the world. In smaller airports, we can guarantee space on key commercial flights to ensure the most direct routing.
Certifications
IATA Certificate of Endorsement

Indirect Air Carrier Approval

FMC – Ocean Transportation License (NVOCC)

C-TPAT