Save Time and Money with Landstar's LTL Services
When you don't need an entire truck, we will find the less-than-truckload (LTL) solution that is right for your load. Let us create the best value for your LTL transportation needs by coordinating the optimal capacity to route your freight.
As an independent Landstar Agent, Nationwide offers volume and partial LTL shipping service across United States and Canada.
How LTL Works
Less-than-Less-than a truckload (LTL) service is a type of transportation service provided by Landstar for companies that require only a small shipment of goods delivered, the amount of which falls between a full truckload shipment and an average parcel carrier, such as UPS or FedEx. In contrast to LTL, a Full Truckload (FTL) shipment uses all available space in a tractor trailer. Landstar delivers LTL shipments with various other types of shipments to make more efficient use of delivery space. Therefore, LTL shipments are usually not delivered directly to their target destination but cost less to ship.
Landstar arranges its LTL shipments so that the driver of the tractor trailer picks up the shipment along a short route and brings it back to a terminal, where it will be later transferred to another truck. The second truck brings this shipment and other small shipments to another terminal. The LTL shipment goes through this truck-to-truck transfer process until it reaches its final destination
LTL Shipping Advantages
We take the complexity out of LTL shipping, lower your costs, and get your freight out the door all while staying within budget.
Cost-efficient

LTL services give clear economic advantages to businesses that have smaller shipments. With other trucking companies, you often have to pay a full truckload price for a less-than-truckload freight amount.

On-Time Every Time

Landstar has a reputation for timely, reliable and safe deliveriaes throughout North America. You can count on your freight to arrive at the appointed time and perfectly intact.

Tracking information

When you use Landstar's services, you have full access to real-time status information to track your shipment every step of the way. You can "track and trace" on all carriers via the website to aid in complete management of your freight from origin to destination.
Why Landstar
The Safe Choice
Landstar's unparalleled commitment to safety makes us the obvious choice when it comes to LTL shipping. At Landstar, we take pride in delivering the safest, most reliable services available.
Our expansive safety program includes strict operator qualification requirements, dynamic orientation and training initiatives, and extensive customer and public outreach programs. The result is an impressive 99 percent claim-free delivery rate.
Experience Counts
Landstar is a recognized leader in Specialized and Heavy Haul transportation services. We've been named North America's Largest Heavy and Specialized Transportation Company by American Cranes & Transport magazine. Also, International Cranes & Specialized Transport magazine ranked Landstar in the top 5 companies in the world.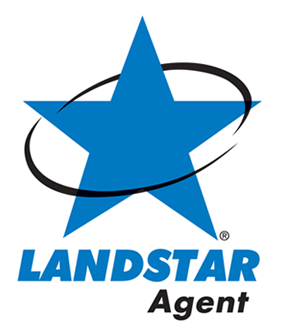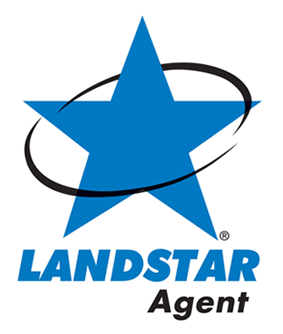 Our Landstar Agency has inside access to industry leading LTL capacity providers to deliver on-time, cost-effective, less-than-truckload van and flatbed services across the United States and Canada. Unlike traditional LTL companies, we are your single source for all your capacity needs.
Less-Than-Truckload Services
A single point of contact for the entire LTL process.

"Click & Ship" visibility and shipment management of all orders.

Performance evaluation and customer-driven reporting tools.

Customized solutions that address operational, tactical and strategic needs.

Access to a vast network of national, inter-regional and regional carriers.
LTL Trucking
Regional and Long-Haul options
Offshore and Canada options
Warehousing and logistics available
Residential or business delivery
As an independent Landstar agent, we care about providing you with personal, customized service. Throughout the process, you have one single contact for LTL analysis, rates, carrier contact negotiations, freight management and delivery confirmation.
Take advantage of a vast network of national, inter-regional and regional carriers to move your freight throughout the continent. Contact us for more information
CAPACITY WHEN YOU NEED IT

– Where You Need It

We have the experience you need to determine the best freight moving transportation service. We work with the best and safest carriers – you can count on that.

With access to more than 53,000 truck capacity providers and a variety of equipment options, you cannot go wrong when you choose the Landstar network.
Over 9,000 Dedicated OTR trucks

More than 44,000 Capacity Providers

All Modes of Domestic and Global Transportation
Safest Transportation in North America
With over 25 years of experience and 99% claim free cargo delivery, we are among the lowest in accident rates in the industry. Not only do we have financial stability, we make sure your product is delivered safely and on time.
Our team of business capacity owners (BCO) have the experience of strapping and chaining, tarping and binding. They know the regulations of permit rules for interstate commerce, and the requirements and knowledge for safe and secure shipments. Our experienced carriers are held to the highest safety and professional standards.
Industry Recognition
2017 Top 100 3PL Excellence Awards

2015 Transport 450 World's Largest Specialized Transport

#1 – 2015 Transport 50America's Largest Heavy andSpecialized Transportation

2017 TCA Top 20