Heavy Equipment Shipping – What You Need to Know
By Kristi Yokley | Posted on February 7th, 2019 | Heavy Haul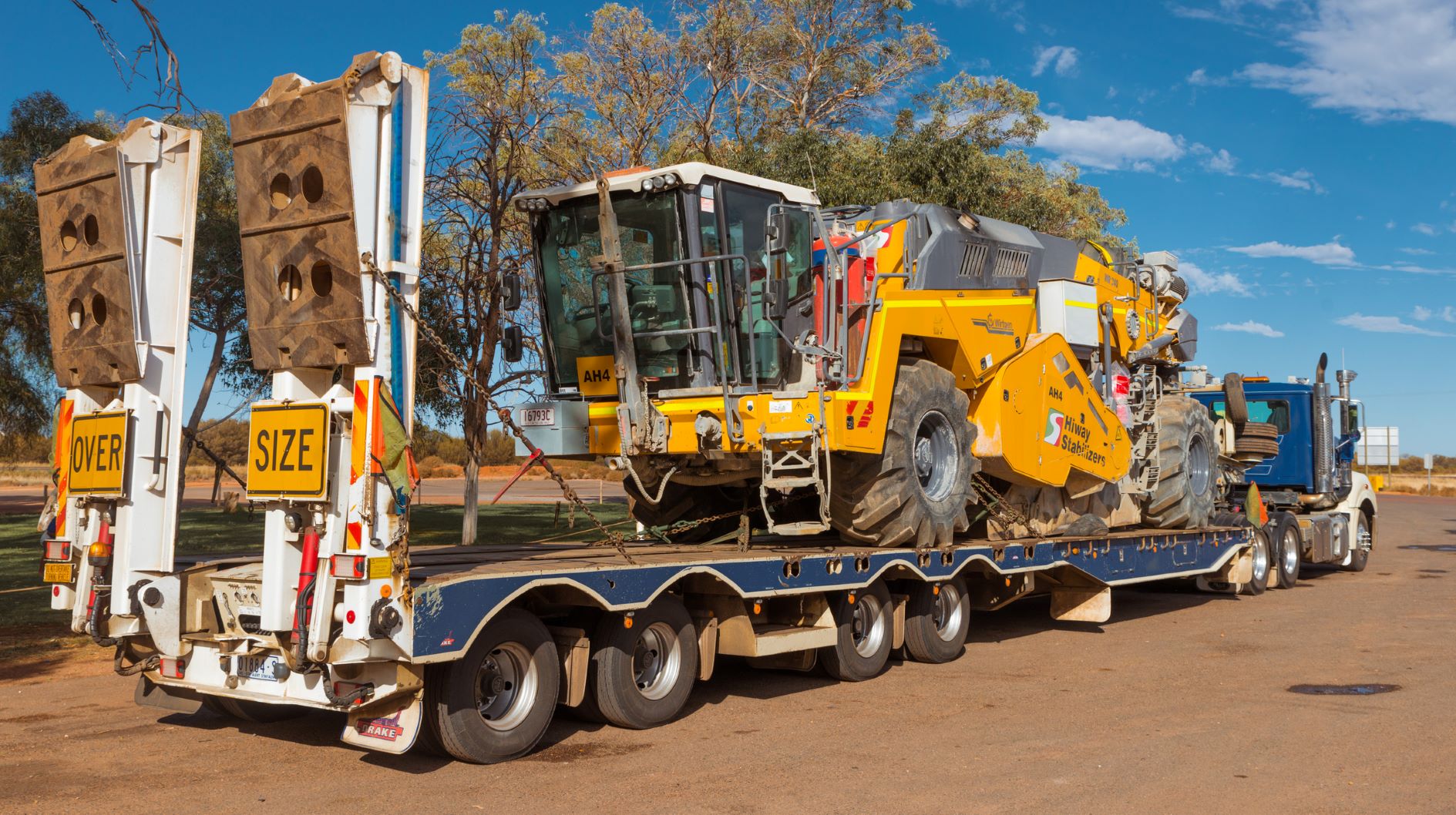 Heavy haul loads are typically considered to be any load weighing over 47,000 pounds and will likely require a permit before hauling. In some cases, if a shipment is too heavy, a route survey must be performed before the haul to ensure there is a safe path to the destination. Read on to learn what you need to know when shipping heavy equipment
Oversized and heavy equipment can have logistical challenges if you are not familiar with the transportation process or how to transport. These shipments due to their weight or size typically require special handling, routing, and additional permits to travel on all roadways.
The most common heavy equipment shipped:
Heavy Construction Equipment
Wind Energy
Mining Equipment
Skid Steers
Manufacturing Equipment
Loaders
Dozers
Cranes
Forklifts
Backhoes
Farm Equipment and Agriculture Equipment
Grade-All – Graders
Heavy Trucks, Bucket Trucks, Boom Trucks
Hydraulic Excavators
Scrapers
Lumber and Forestry Equipment
Milling, Ship Wright, and Dredging Equipment
Large Vehicles
Cars and other vehicles
Heavy equipment hauling characteristics
The Federal Government mandates each state to set their own rules and regulations for overweight shipping. To be considered oversized or overweight, the weight must exceed the standard legal limit for transporting on any road. There is also an axel restriction based on weight each axle can carry. Overweight shipments and axle restrictions are typically classified as:
Width of 8.6 feet
Height of 13.6 feet
Length of 48 to 53 feet
Gross weight of 80,000 pounds
Axle restrictions
Steer axles- no more than 12,000 pounds
Single axles- no more than 20,000 pounds
Drive axles-no more than 34,000 pounds
Tandem axles- no more than 34,000 pounds
In the case that your cargo exceeds the weight restrictions, you may be required to use equipment with additional axles and materials.
Additional materials may be needed
Any vehicle transporting oversized or overweight loads is required by Federal Law to mark the load with special signage and in some cases may need special travel accommodations. Here's an example of what may be necessary:
"Oversized Load" banners. Yellow "oversized load banners" are placed on the front and rear of the vehicle carrying or traveling with an oversized load.
Safety flag-Fluorescent orange or red flags may be used on the corners of the vehicle.
Lights-Some states require vehicles to have rotating yellow LED lights.
Pilot cars-Some states require Escort vehicles to accompany wide loads. Depending on the load, some shipments may need more than one pilot car or to have a police escort.
Permit requirements
Heavy haul freight requires permits and documentation to be in place before moving the load. Depending on the size of the load you may need to have it marked as an oversized load. This is another crucial piece of information that can save money and time. Since states vary on weight and size restrictions, knowing state regulations will prevent unnecessary fines.
Since most permits are issued on a per-shipment basis, they include specifics including the time of travel, the number of days of travel, and hours of operation. Keep in mind some loads may require the city, county or municipality-specific permits.
When you need to ship heavy equipment, you need to factor in all the details that it takes to load and unload, shipping rates, cargo insurance, and the type of transportation you will need. Making sure your shipment as organized as possible can help save you time and money in the long run.
When you are shipping a large and expensive cargo, safe and on-time delivery is critical. We have the needed tools and experience which makes us a heavy equipment hauling services company you can trust. We work hard to make our customers happy, and we take equipment transportation seriously. Contact us for a quote to get your load on the road today!