Logistic Transportation and Freight Shipping Terminology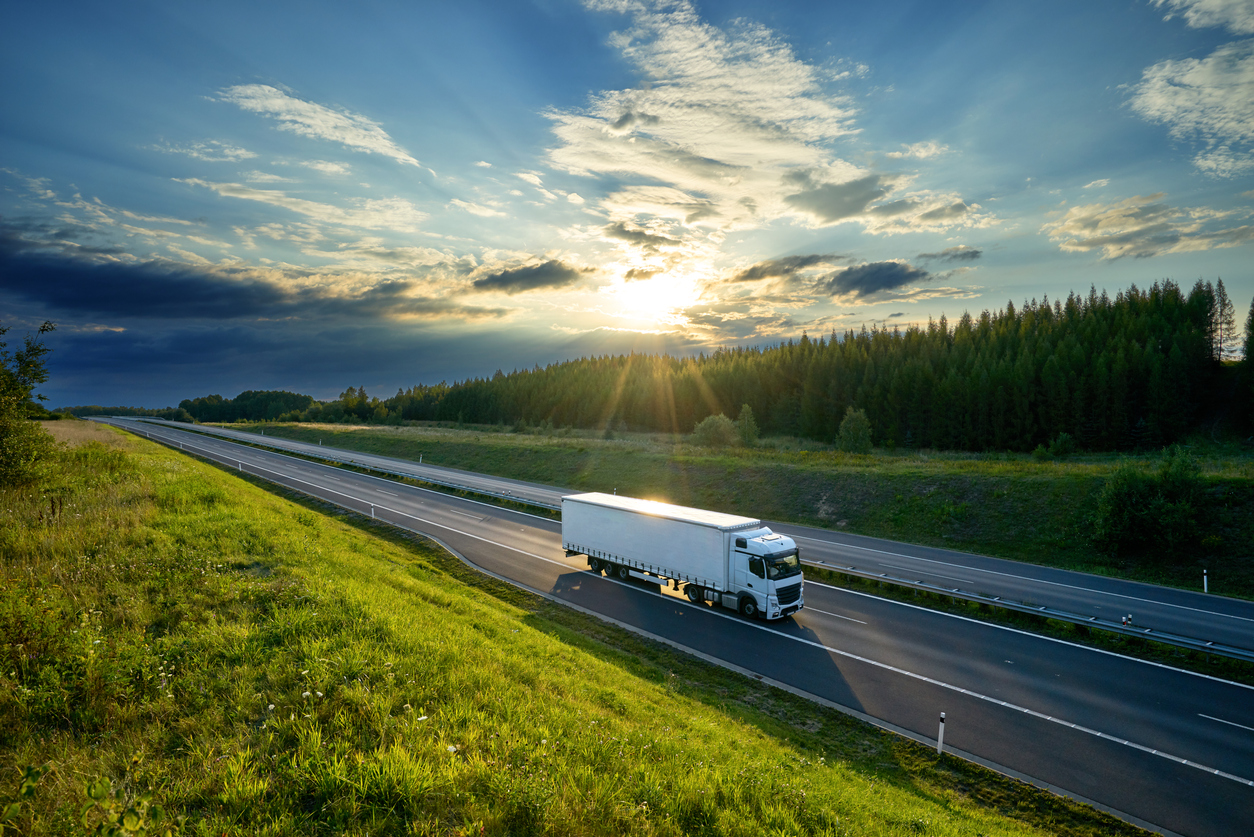 As a nationwide freightmover,  we are here to help you understand some of the most commonly used logistic transportation and freight shipping terminology. Through our knowledge in shipping, logistics, and our experience we have compiled a list of commonly used transportation and freight shipping terms. No matter if you are looking to brush up on your terms, or if you are new, we have created a list that is easy to understand.
Freight Terms
With so much terminology in the trucking industry, it is easy to get confused. The word freight embodies more than just the product that it makes up. When freight is shipped many things go into it. From the truck type, the load type, the destination, what the load will cost, and so much more. Below we have listed common terms for freight, freight charges, and freight services.
Trucks
With so many businesses needing items transported from one place to the next, trucks can range from full truck loads to freight that requires a climate-controlled environment. Some of the most common truck terms can be found listed below:
Axle Load – is the amount of weight that is placed on each axle of the truck for a given load.
Capacity – is the capability of the transportation company to meet the shipper's demand.
Doubles – a tractor with two trailers connected to it.
Triples – a tractor that is pulling three trailers at once.
Tanker – holds and hauls liquid freight.
Van – a rectangle box or container that is attached to a truck to ship freight.
Reefer – a refrigerated trailer that is used to haul perishable items that need to be kept at a specified temperature.
Deadheading – when a semi is operating without a load.
Freight
Bulk Freight – refers to a shipment that is not packaged while being transported in large quantities. In the logistics and transportation industry, this may include petroleum/crude oil, coal, grain, or other small liquid or dry solids. Typically shipped by railway or tanker/semi-trailer.
Commodity – is an item of commerce that includes agriculture products, raw materials, and manufactured items.
Concealed Damage – is a term used when damage has occurred in one or more areas of the freight, but is not seen it until the cargo has been opened or unwrapped.
Embargo – is any event that prevents a shipment from being handled or delivered.
Supply Chain – is the organization of people, information and various resources used to move a product or service between pickup and delivery of a load; from the supplier to the customer.
Freight Charges
Accessorial Charge – is an additional charge aside from standard delivery and pick up fees. These charges can include tarps, layovers, fuel, or storage charges.
Adjustments – is often done after a shipment is complete. Adjustments are often added for things such as discrepancy in the weight of the freight.
Detention – is a charge a carrier obtains when they do not make a delivery in a timely fashion.
Fuel Charge – is when fuel costs are in addition to the costs for a shipment.
Freight Services
Backhaul – is when a truck takes the same route back that it took to its destination while hauling a shipment.
Blind Shipment – is when the shipper and receiver are not aware of one another.
Cartage – is a term that refers to the shipping of freight within the same area or city.
Cold Chain – is a chain that deploys temperature-controlled services and solutions for perishable items.
Dedicated truck, fleet, or team – is a team, truck, or fleet that is dedicated to one type of load.
Expedited Freight – refers to any shipment that needs to be transported quickly.
Flatbed – a is a trailer that has no roof or sides.
Full Truckload – FTL is when a shipper has enough freight to fill an entire trailer. These shipments are usually quicker because there are no other delivery stops throughout the route.
Hazmat – refers to items that are being shipped that are considered hazardous.
Hot Shot – refers to a smaller load that might be hauled on a smaller trailer that is being pulled by a heavy powered truck, like a semi.
Intermodal – a shipment that is shipped through more than one avenue. For example, a shipment that starts in air shipping and ends in rail shipping before arriving at its destination.
Less than Truckload – Less Than Truckload is a smaller load that clients may need hauled that does not take the full capacity of the truck to haul.
Milk Run Routes – refers to a method used to run multiple loads for multiple suppliers, using various shorter and more frequent routes.
Shipment Types
When you are shipping or receiving it can fall into different shipment categories. From inbound to interline freight the location of the shipment can place it into various categories. Find common shipment types below:
Inbound Freight – a shipment that is coming in from vendors.
Interline – occurs when the point of origin carrier transfers the freight from themselves to another carrier before delivery. This may happen if the original driver faces challenges and needs to hand off the cargo to another truck.
Outbound Freight – a shipment that is leaving a warehouse or location and headed to another place.
Freight Documentation
When freight is being transported or shipped documentation comes into play. Various carriers may have different documentation styles, but they will all have documentation. There will be an exchange of paperwork between every shipper and carrier. We have compiled a list of some common freight documentation terms below:
Bill of Lading – a legal contract agreement between the shipper and the carrier, or agent. This includes all the shipment information like a receipt of purchase and can also include information regarding the weight, shipping dimensions, and shipment destination.
Claim – can occur if the freight has been damaged in transport. A request from the carrier to the shipper could be for additional fuel charges.
Collect on Delivery – a COD is a type of request from a carrier to a shipper to pick up payment upon delivery. The COD request would be included on the BOL.
Electronic Data Interchange Integration – EDI integration is a reference to the exchange of shipping documents from one computer to another.
Proof of Delivery – is a signed document that proves the delivery of an item at a location.
Rate Confirmation – is an agreed upon price for a shipment between the shipper and the carrier.
People in the Trucking Industry
The people in the trucking industry all play crucial roles in transportation and shipping. From the dock worker to the consigner, no role is more important than the next. We have shared some key people and their roles below:
3PL – Third-Party Logistics is a company that is not the shipper or the hauler, they may house the cargo and arrange the supply chain of the shipment and all the processes each entity is responsible for.
Agent – is someone who conducts business on behalf of the company or business. Often the person who is accepting the money for the shipment or transportation.
Beneficial Owner – is a legal term that refers to specific property rights belonging to someone other than those named on the title. This term is most commonly used in ocean and rail freight.
Carrier – refers to a company that handles shipments. Carrier can classify a trucking company, railroad, airline, or a parcel express company like UPS or the USPS.
Consignee – is a location, person, or company that takes ownership for an item being shipped, this includes the financial responsibility of the shipment.
Consignor – a person that originates the shipment, also known as the shipper.
Dock Worker – a person who moves freight from one container to another and manages the dock.
Freight Brokers – is a middle man so to speak that arranges a shipment between a shipper and a transporter.
Freight Forwarder – is a freight broker that chooses to take ownership over the cargo that is being shipped.
Owner-Operator – an individual that owns and operates their truck.
Rules and Regulations
As with anything else in life the trucking industry comes with its own set of rules. Many of these rules have been created by the Department of Transportation with safety in mind. Safety of the carriers and the people around them. Some common rules and regulations of the shipping and transportation world are listed below:
Automatic on-Board Recording Device – AOBRD is a piece of hardware that is connected to the engine of the truck. The AORBD is used to record and track the hours a driver spends driving.
Compliance, Safety, Accountability – CSA has an enforcement program known as the FMCSA and their role is to hold carriers accountable for motor safety.
Department of Transportation – DOT is a federal department of the United States government dedicated to keeping transportation routes safe.
Electronic Logging Device – ELD that is used to by regulation to log hours of service, or hours spent driving.
Federal Motor Carrier Safety Association – FMCSA was established within the DOT in 2000. Their main job is to prevent commercial vehicle injuries and fatalities.
Hours of Service – HOS is a very common term in the trucking industry as drivers are required to track the hours they spend driving.
Transportation Management System – a transportation management system that uses technology and allows the management and optimization of daily operations.
United States Department of Transportation Number – is used by DOT to identify a truck and obtain information about the company and driver.
Securement
When you are shipping freight you likely have a pretty penny invested in your cargo. With your valuable goods on board there are some different tools used for the securement of your goods. Find some common securement terms below:
Blocking and Bracing – references support used to keep a shipment in place during transport. This term could be used across the industry but is mostly used by an expert shipper using an item to keep the shipment from moving.
Bogie – is used to describe a rail shipment that has a frame with wheels. A bogie is used for mounting a container for shipment.
Chassis – is a term that is used in the rail shipping community, and it refers to a container with wheels with locking devices that are used to secure freight during shipment.
Dunnage – refers to extra material that is used to secure cargo as it is being transported.
Pallet – is a flat structure used to load items on top of it to transport items.
Shipping Container – a container that is used to hold freight and is strong enough to withstand shipping conditions. These containers range from corrugated to reusable steel boxes.
Storage
Before and after shipping your freight will likely land in one of two places.
Distribution Center – places where content or inventory is stored until they are ready to ship to their destination.
Warehouse – a building where freight or cargo is stored before distribution.
We understand that shipping inventory for a company can take a lot of planning to ensure efficiency and safe delivery. The last thing you should have to worry about is logistics terminology, which we hope we have helped with. If you have questions about logistic planning, or if you are searching for a transportation service provider with professionals who get your load on the road, contact Secrest Direct, a Landstar Agent today!