Moving Freight in an E-Commerce World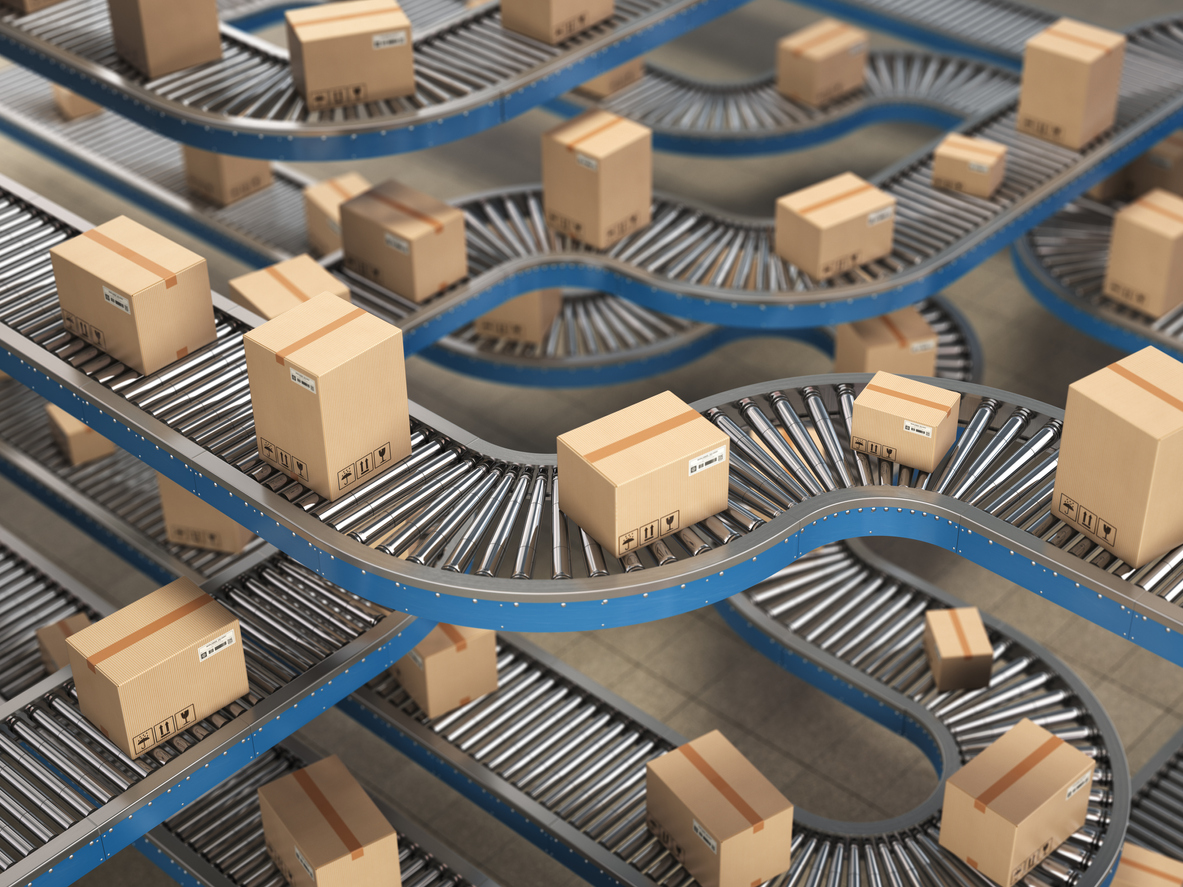 The growth of e-commerce is occurring at a rapid rate as customers continue to buy more online increasing the demand for quick shipments. This changes the delivery game for the trucking industry by increasing the size of loads for truckers, whether it be from one distribution center to another, or from the warehouse to the consumer's door. This growth calls for a more extensive and more versatile fleet of available trucks. Not only are more things being ordered online; but the customer is expecting an undamaged product, and also one that is presentable and well packaged.
The surge of sales has created a need for more single-unit trucks and lowered the amount of time in an average haul. The decrease in time happens because many consumers are now ordering straight to their doors instead of going into the store to purchase the items they want or need. This creates a need for a different game plan for logistics companies, trucking companies, distribution centers, and the retailers themselves.
The Freight Transportation Logistics Have Changed
With an influx of orders coming in the logistics game has changed for many people involved in the process. Some companies are employing drones to aid in the delivery of packages in congested suburban areas. With continual growth in the e-commerce world, things are changing. Many companies are stepping back to re-evaluate the best transportation network and chain of warehouses, trucks, delivery vans, etc. to use in getting the product to its final destination. Many delivery companies have even given options to change delivery dates and times for the customer. We are living in a world where things are happening the consumer's way including same-day delivery, which used to be unheard of.
Finding the best network to use increases customer's happiness, lowers cost, and makes things simpler. Stepping back to analyze the logistics of things can be very beneficial for overall costs. With no sign of things slowing down having plans in place to meet the needs of the e-commerce influx is a wise decision. Things have been rapidly growing since 2017, and two years later we are all still having to analyze and adjust our plan of attack.
Transporting The Last Mile
With things like on-demand delivery or same-day delivery being available for some larger areas, the last mile becomes increasingly difficult. Consumers are no longer happy with just a tracking number that shows their package has been shipped. Smartphones and technology have made people want to be able to check the location of a package at any given time. The tracking numbers are now looked at more often to see exactly where their package is. Is the cargo still in a truck? Is it on the delivery van? Will it arrive on time? These are all questions the e-commerce world is having to answer.
Many delivery agencies have provided the option to defer their package. More and more people are taking boxes from doorsteps. As such, consumers who are not home during the delivery time do not want it merely left at their door. They are choosing the option to instead pick it up from a distribution or fulfillment center instead. This increasingly happens during the holiday season.
Shipping – Same Day Delivery
Retailers have to analyze all of their options for cost and efficiency. Many retailers have de-centralized things bringing distribution centers closer to consumers. This makes same-day delivery more realistic without having to deploy air freight options. This has increased the need for delivery services across the board. From trucking companies moving the freight from one location to another to needing more couriers to take the packages from the warehouse to the door.
Third-Party Logistics (3PL)
Many e-commerce companies like online retailers have sought help from third-party logistics companies. Many 3PL companies have more capabilities to meet the retailer and consumers needs. As a logistics company, they can leverage their network while keeping everyone happy.
As a retailer, you have a lot on your plate trying to supply the products the consumer wants. With Secrest Direct, as a Landstar agent, we are here to help with your transportation needs. From air cargo, rail cargo, overseas shipments, and any truck you may need we are here to help. We are leaders in the trucking market, and we are here to help. Contact us today for a quote!