Safe Heavy Haul Trucking Tips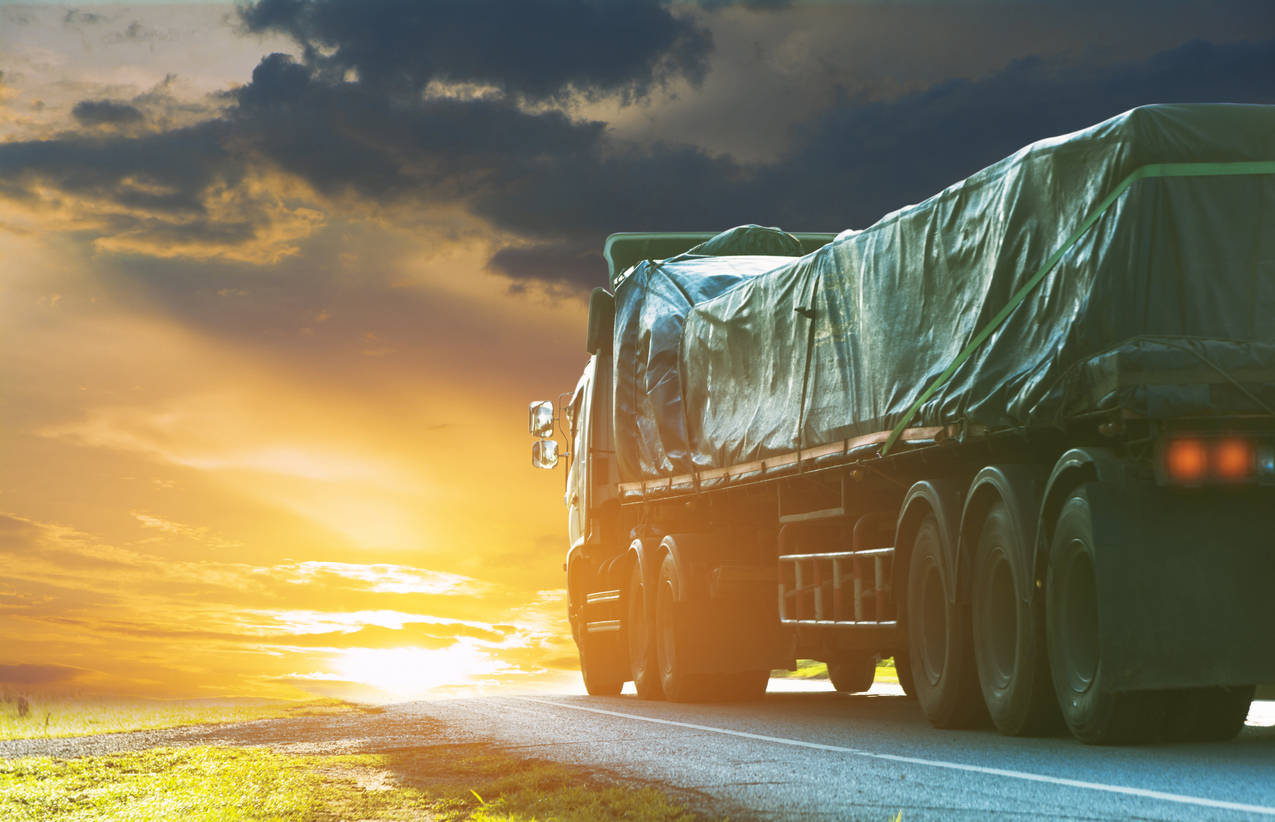 Heavy haul or over-dimensional trucking is defined as hauling cargo that is over the standard guidelines for legal dimensions. Shipping heavy equipment takes the right driver along with careful planning, packaging, loading, and unloading to avoid any mistakes. Heavy haul trucking is a dangerous job where just one mistake could cost a truck driver fines or their license, or even someone's life. Follow these outlined tips for safe heavy haul shipments.
Using the correct hauling equipment
When hauling heavy freight loads, it is important to use the proper equipment for the job. There are different axles and configurations for each trailer. Some standard heavy haul trailers include:
Drop Deck – This is a trailer made with a deck that drops down in height. The top of the deck drops once it has cleared the back of the truck and rest on the top of the end of the trailer.
Gooseneck – This type of trailer will connect to the unit hauling freight by an adjustable bar attached to the bed of the truck. There are different types of gooseneck trailers including mechanical, fixed, removable, and hydraulic.
Extendable Drop Down – This trailer has the same layout that a drop deck does. However, an extended drop down can extend for longer loads.
Lowboy – These trailers have a low-bed with two heights that sits low to the ground and has a maximum capacity of 12 feet in height.
Flatbed – This trailer is a platform trailer with no walls, rails or roof. This is merely a flat load-carrying trailer.
Secure your load
Before carrying heavy loads, you will need to know what type of secure hauling equipment you will need. This can include tie downs, chocks or wedges. Using these forms of safety hauling equipment ensures your load is secure during the duration of transportation. If your shipment is not secured correctly, this can result in damaged cargo.
Check again
Before heading out on the road, be sure to do a pre-trip inspection and double check heavy loads. If you can, get an experienced person to double check your truck and load. This will help prevent any violations and damaged cargo.
Follow state guidelines
When hauling through different states, be mindful of each state's guidelines along with routes and which roads you are permitted to use. Being familiar with the guidelines and roadways will prevent you from getting unnecessary tickets.
Loading and Unloading
When it is time to load or unload be sure you are aware of the equipment needed to load or unload the cargo. For example, if you are unloading items on a pallet, you may need to use a forklift. However, for large or awkward shaped objects you may need a crane.
Use safety signals when driving
When driving, use your blinkers in plenty of time to allow other drivers to know what your next move will be. Or, in an emergency or hazardous situation, use your emergency signals. It is better to warn other drivers on the road what you are doing so they can keep their distance. This will help keep all drivers safe.
Obey speed limit laws
You should always obey the speed limit regardless of what type of load you are hauling. Driving at a safe speed will give you time to slow down or move over if there is an object in the roadway. If your truck is not governed to a specific speed, then it is essential for you to pay attention to your speed. Being a safe truck driver ensures your driving record stays clean and saves you money on violation tickets.
Heavy haul trucking safety is not just for a truck driver, but for all motorists on the highway. We take pride in the fact that we are one of the safest heavy haul transortation companies in the United States.